Visual Art for the visually impaired? At Georgia Academy for the Blind we believe that Art is for EVERYONE. Without the benefit sight, being able to explore world with one's hands is extra important. Working with clay, paint, tiles, crayons, wire, and wood can help create an understanding of spacial relationships, and build fine motor and problem solving skills.

We use Wiki-stix, glue, and Puffy Paint to create tactile drawings. These can provide boundaries for traditional materials such as markers, colored pencils, and paint. Low vision students often use closed-circuit electronic magnifiers to zoom in on part of their artwork.

Going out into real world situations is also important. We go out to collect a variety of leaves to make images that use leaves as stencils or collage material. We take trips to places like the Center for Puppetry Arts to better understand the history, types, and purposes for puppets before making our own hand puppets or marionettes.

Bigger is better, or at least easier to see. We do a lot of large scale collaborative pieces, from murals and sets to the ceramic totem pole we installed on campus March 2020.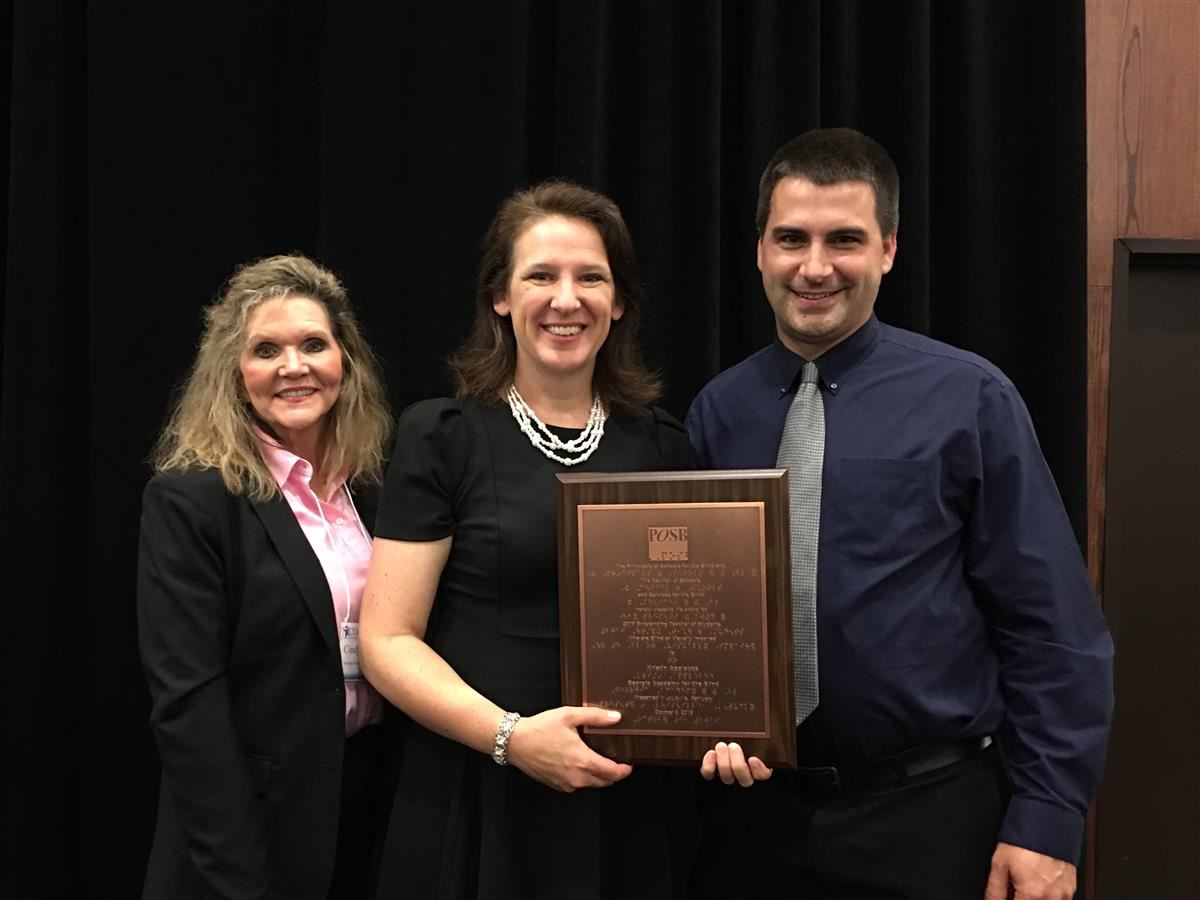 Phone:
Email:
Degrees and Certifications:
Mrs.

Kristen Applebee

Art Teacher

Kristen is the National 2019 Outstanding Teacher of Students with Visual Impairments and a 2020 top 10 finalist for Georgia Teacher of the Year. As an artist, she has exhibited her work across the country in over sixty shows. She has won awards for writing and illustrating and has taught on five college campuses in three states. She is currently the co-director for the Fine Arts Academy at Wesleyan College.